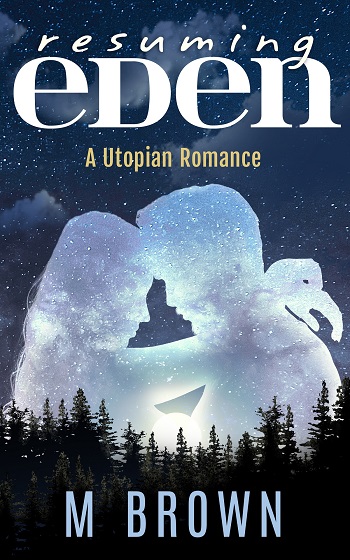 Aahana will do anything to bring her child home—
with or without Matt's help.
She must keep her family safe.
He thinks Jesus can be trusted.
Will they join their hearts in the new Millennium?
Santa Cruz County, California. Aahana marked the start of the Misery when her child and thousands of Christians were taken by alien Geebor. Seven miserable years later, after judgment and transport to a camp promising peace and safety, Aahana learns it was Jesus who took her child, killed her family, and now demands her trust and honor. But she can't forget the past and won't abandon her child. She'll resist Jesus any way she can. But her bunker landlord bends her resolve with his new ideas and plans. What has come over Matt?
Matt spent the past seven years trying to impress Aahana. With his old friend—now thirty years younger—saying Jesus can be trusted, Matt's convinced they have nothing to fear. But even as Aahana starts listening to him, she's on a path to destruction if she won't trust their new King. Can I save Aahana?
They want to trust each other, but Matt's trust in Jesus and Aahana's secret rebellion threatens to tear them apart.
Resuming Eden is a sweet romance set during the first week of the future biblical Millennium, the 1000-year reign of Jesus Christ. The story's multicultural couple move from hand-holding to heart-racing flirtation, but remain chaste. One non-graphic reference to childhood sexual abuse. No profanity.
Learn more...