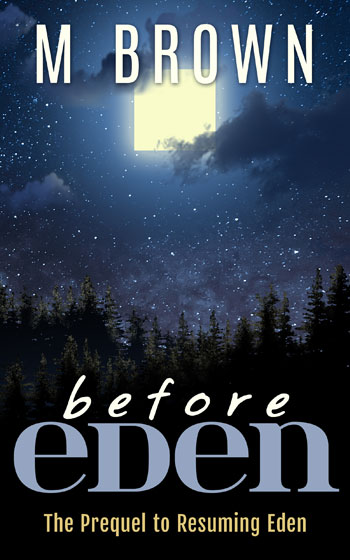 Before Eden: The Prequel to Resuming Eden
Not Available in Stores
Series: Resuming Eden
Before Eden is The Prequel to Resuming Eden.
It's a free gift to readers who have read Resuming Eden and sign up for the Restoring Eden Newsletter.
At the end of the last chapter of Resuming Eden, a link leads readers to the hidden newsletter sign-up and the download page for Before Eden: The Prequel.
Warning: Before Eden: The Prequel ends without a happily-ever-after. Nearly six years ago, the younger Aahana saw no potential in the younger Matt. After two dates, she decided there would be no more dates—they had no future together. End of story. (Sad for Matt.) But it's not too sad if you've already read Resuming Eden. Then you know Matt hung around for almost six years to pull-it-together to win her heart. Yea! Seriously, do yourself a favor and read Before Eden: The Prequel after you've read Resuming Eden. 
Before Eden is a non-erotic romance story without an HEA. Events begin "tonight" when a new square moon appears in the sky. 10 chapters. 40,000 words.